Our vintages junk in Halong bay
Booking a cruise aboard one of our junks is choosing an authentic experience with a dedicated crew in a part of Ha Long Bay that is preserved from mass tourism.
This region of Vietnam, commonly known as Ha Long Bay and opening onto the Gulf of Tonkin, is actually composed of three main bays – Ha Long, Lan Ha, and Bai Tu Long – and the Cat Ba archipelago.
Highly sought-after by travelers, Ha Long Bay has become an essential destination for tourism tours in Vietnam in recent decades. As a result, the concentration of tourist boats is particularly high.
That's why at Parfum d'Automne, we have chosen to depart from Cat Ba Island towards Lan Ha Bay, in order to show you fascinating places located outside the marked routes used by large tourist boats.
Our Four Season junk seen from the sky
Come and immerse yourself in the mysterious atmosphere that reigns in this archipelago with karst relief and steep cliffs, formed by 3,000 islands. Discover islets with fantastic shapes, carved with caves and galleries… We will take you on a cruise that you will not forget, aboard one of the last Vietnamese sail junks.
We will head towards the isolated islands of Lan Ha Bay, which are in the process of being classified as a UNESCO World Natural Heritage site, just like Ha Long Bay. Swimming and seafood tasting will of course be on the program. You will disembark on Cat Ba Island through the national park, still sheltered from mass tourism, and enjoy its beautiful beaches and caves while discovering the daily life of fishermen. You will spend one or two peaceful nights on board, in a dream setting.
Plan your cruise with us
Plan your cruise with us
The Majonq junk consists of a large air-conditioned cabin of 16m² with a double bed and two single beds, a shower and toilet, and a dining area at the front. The boat also has a relaxation area on the deck for sunbathing and enjoying the morning freshness.
The onboard chef will offer you a renowned cuisine appreciated by all our travelers. We also adapt to different dietary requirements: vegetarian or vegan.
The itinerary includes a kayak and bike ride to the village of Viet Hai.
This junk is ideal for couples and small families.
Contact us to get the best price for your Majonq cruise.
The Quatre Saisons junk consists of 3 air-conditioned cabins of 10m² with a double bed, shower and toilet, 1 air-conditioned cabin of 10m² with two single beds, shower and toilet, 1 air-conditioned living and dining room, open to the landscape, and finally a spacious upper deck with 6 sun loungers to enjoy the sunrise and sunset.
As with other junks, the crew will make sure you have the most beautiful moments in these enchanting landscapes. You will be served delicious meals adapted to your dietary requirements. Kayaking and cycling activities are included in the package.
This junk is ideal for families and groups of friends.
Contact us to get the best price for your Quatre Saisons cruise.
More information about our junk
Availability of junks
The two junks of Parfum d'Automne navigate all year round except for a few days during the lunar new year (Vietnamese Tet) in February. It is thus possible to discover Lan Ha Bay in any season!
But be careful, for some periods, you will need to plan ahead: the months of March, April, July, August, October, and December are preferred by French-speaking travelers. The months of May and June, which are very sunny, are part of the low season. Therefore, there will be more availability to enjoy a private cruise during the less busy months.
Private or group cruises
Two of our boats can only be booked for private cruises, these are the Majonq (1 cabin) and the fishing junk (no cabin on board). The Quatre Saisons junk can of course be privatized (for families or groups of friends) but we also offer cabin bookings. Thus, other travelers will join you and you can share superb moments of discovery.
If the number of people exceeds the capacity of our Quatre Saisons boat (maximum 8 adults and 2 children), we can find partner boats in a similar style (wooden junks) also sailing in Lan Ha Bay.
Prices of junk cruises
You will find all the details of prices in our circuit pages. Prices vary depending on the chosen boat, the duration of the cruise (from half a day with the fishing junk to the 3-day and 2-night circuit aboard the Quatre Saisons or Majonq), the means of transport used (bus or car), and if you decide to rent the services of a French-speaking Vietnamese guide. Our offers are thus adaptable to all budgets!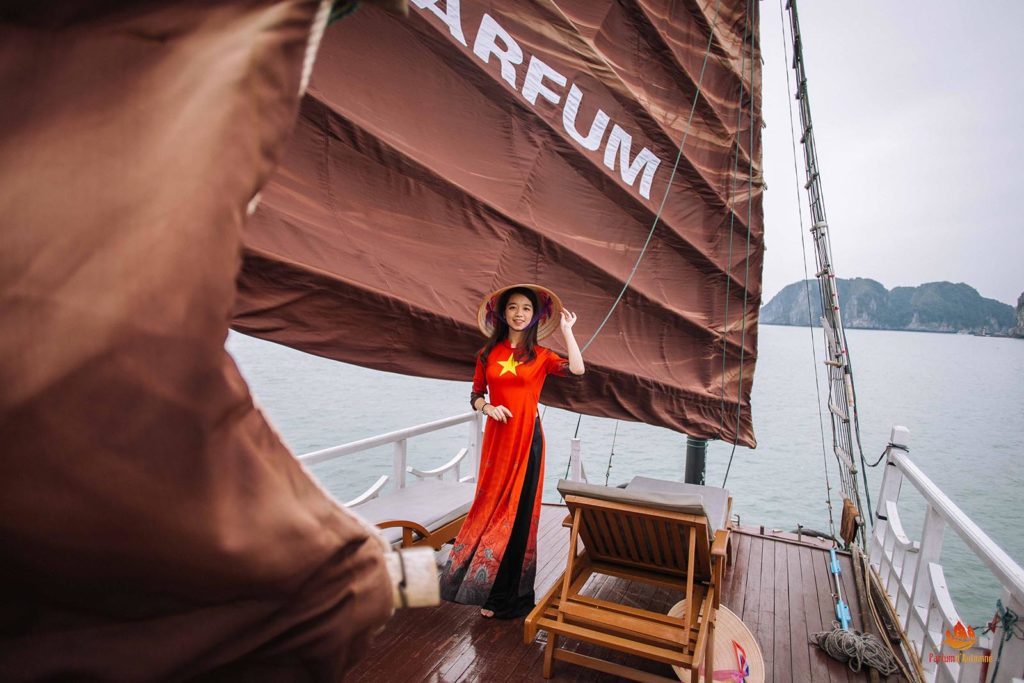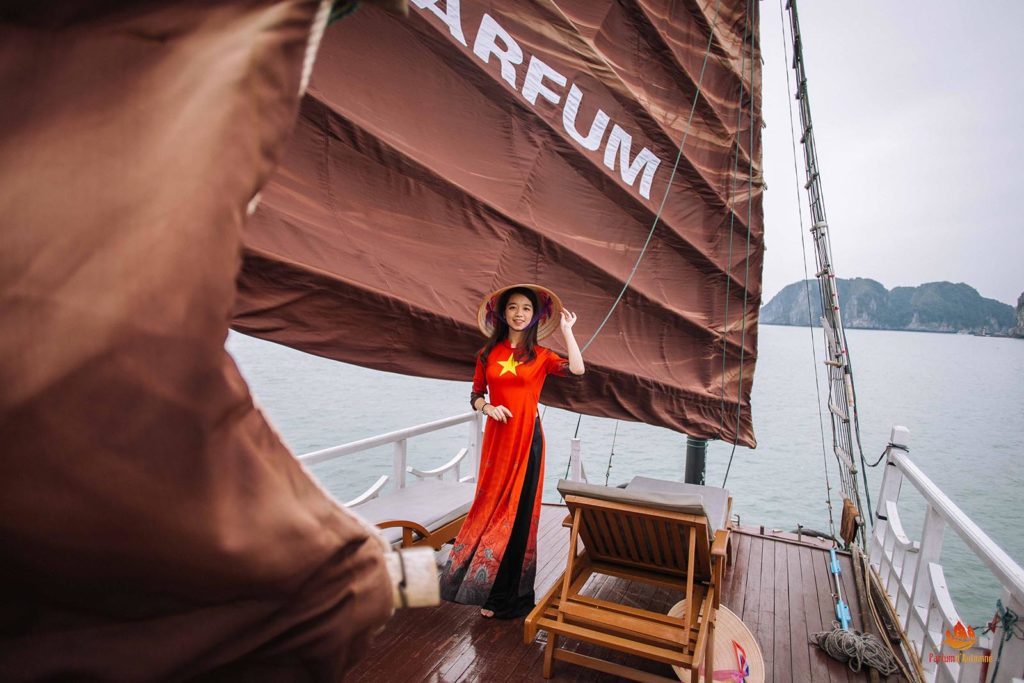 Ready to book a junk tour with us ?