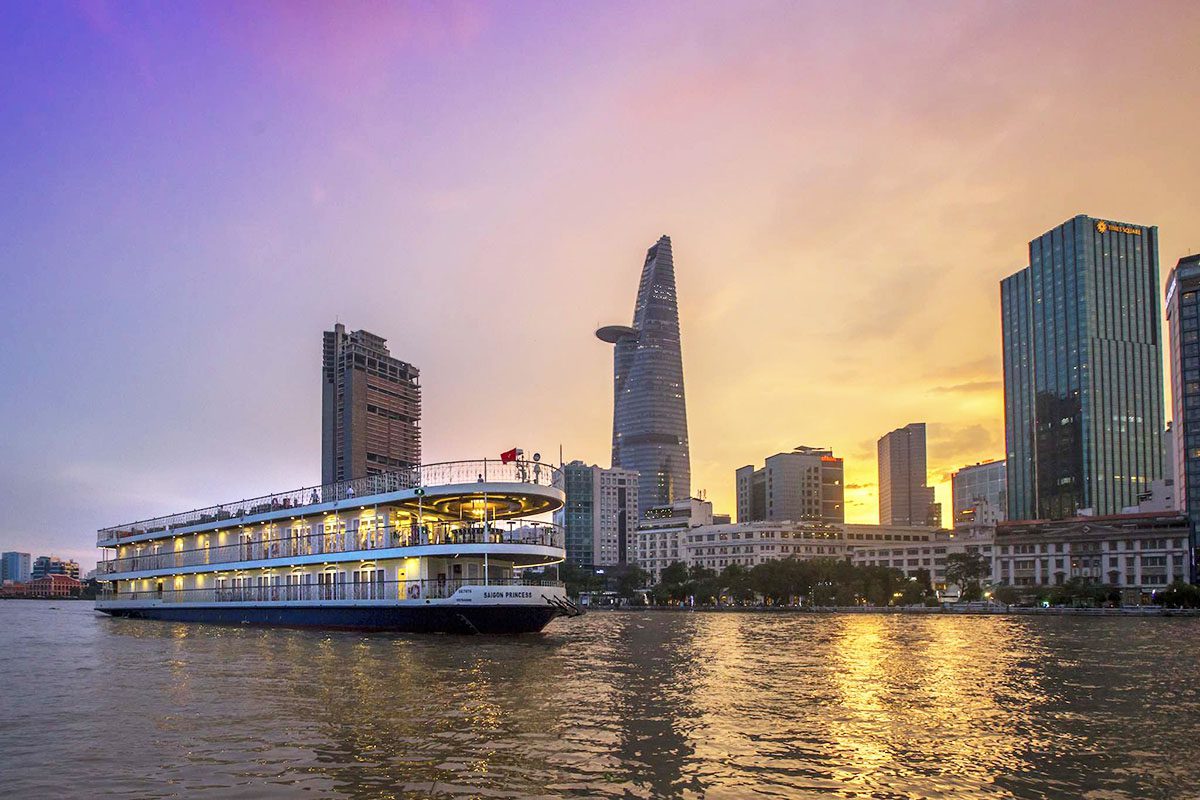 What to do in Ho Chi Minh City ? Best visits and activities
Ho Chi Minh City may appear as a modern big city without much charm at first glance. However, many historical and cultural sites still exist today. In this article, we detail what you should visit during your stay in the economic capital of Vietnam.
Feel free to contact us to plan your trip.
Table des matières de l'article
For a historical discovery
The Independance Palace
The Reunification Palace, once the residence of the French Governor-General of Indochina during the colonial period, holds a central place in Vietnam's history. After the withdrawal of French forces, this palace became the presidential headquarters of the Republic of South Vietnam, playing a crucial role during the conflict against North Vietnam. Political leaders of South Vietnam made historic decisions in its halls, while the remarkable architecture of the building, blending European and Asian influences, makes it a true architectural gem.
Today, visitors have the opportunity to delve into Vietnam's rich and complex history by exploring the historical halls and admiring the architectural elegance of this iconic monument. The Reunification Palace is truly a silent witness to the country's evolution, from colonization to independence, and a must-visit for all travelers interested in Vietnamese history.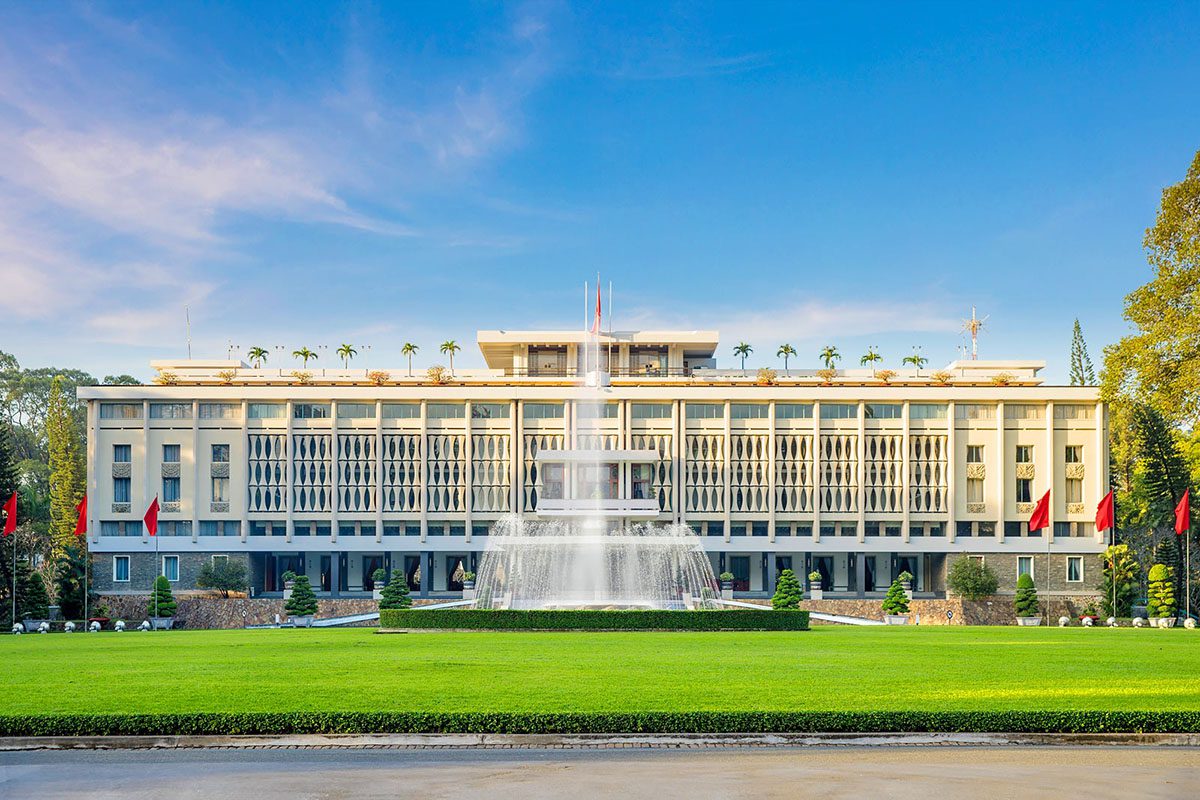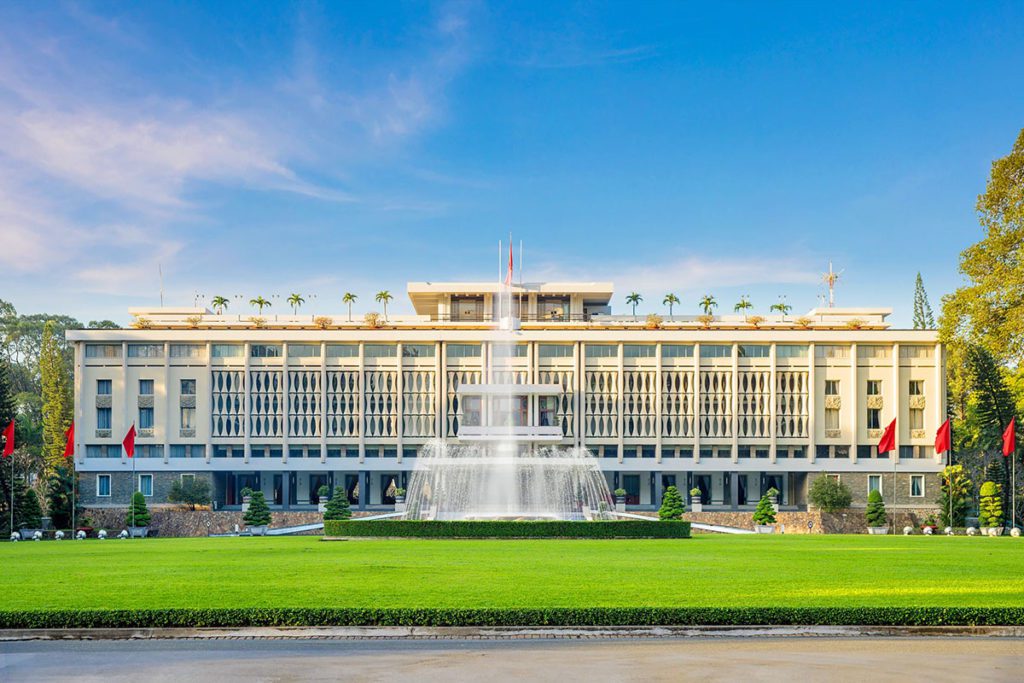 Palais de la Réunification, Ho Chi Minh Ville
War Remnants Museum
The War Remnants Museum is an emotionally charged place that provides a poignant dive into Vietnam's tragic history during the war. Visitors are invited to explore moving exhibitions dedicated to the significant events of this tumultuous period and to understand its profound consequences. Through an extensive collection of weapons, photographs, and artifacts related to the conflict, the museum bears witness to the suffering endured by the Vietnamese people. It is a captivating and educational experience, allowing one to grasp the magnitude of the events that forever marked the country and pay tribute to the countless lives affected by the war.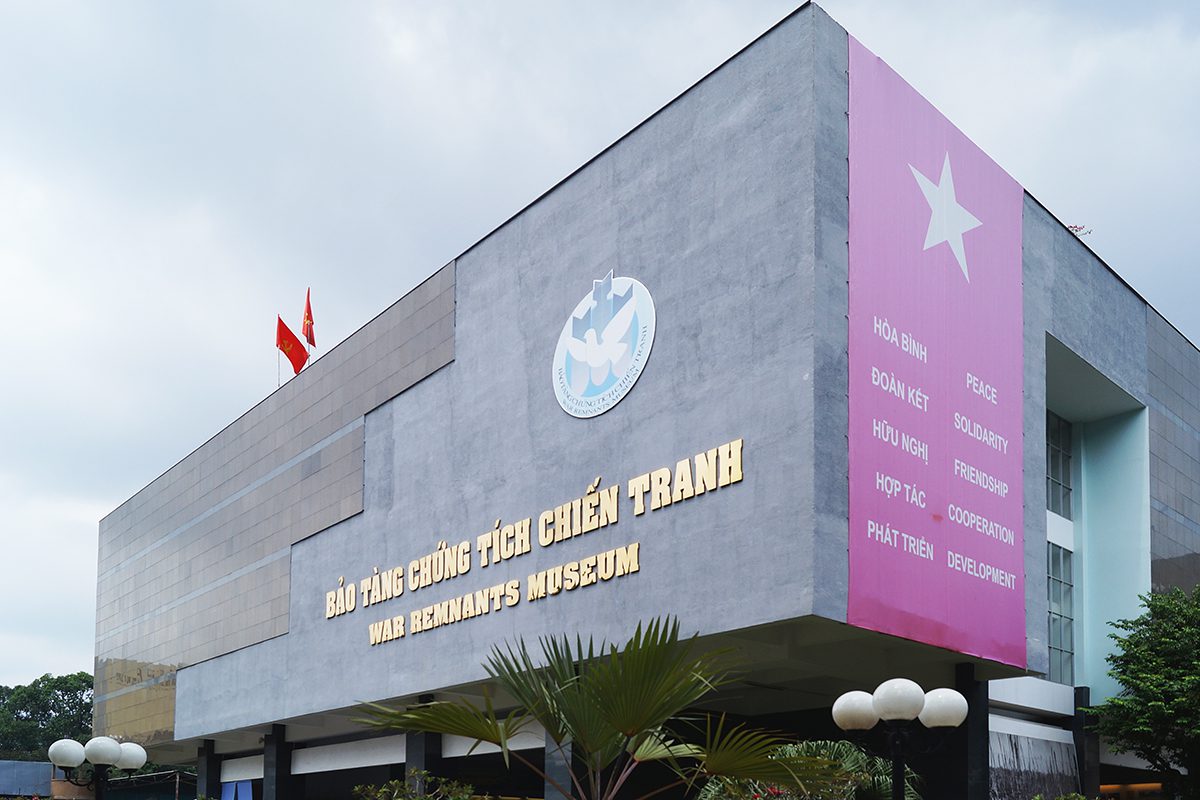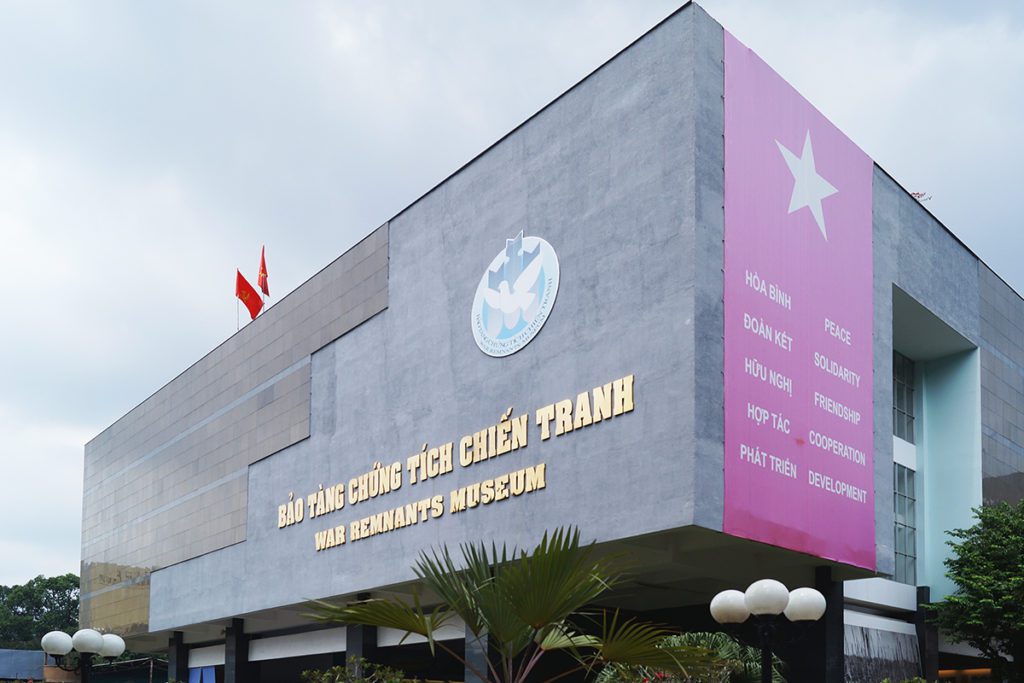 War Remnants Museum in Ho Chi Minh City
Notre-Dame Cathedral Basilica 
The Notre-Dame Cathedral Basilica of Saigon is an architectural gem that embodies the history and religious influence of the city. Built in the 19th century by French colonists, this beautiful cathedral, constructed with red bricks imported from France, has become an iconic symbol of Catholic presence in Vietnam. Its French neo-Romanesque architecture is characterized by pointed arches, rosettes, and colorful stained glass windows, creating an atmosphere that is both majestic and tranquil. For Vietnamese Catholics, the cathedral holds deep spiritual significance as an active place of worship where the faithful gather to practice their faith and find serenity in the midst of the bustling city.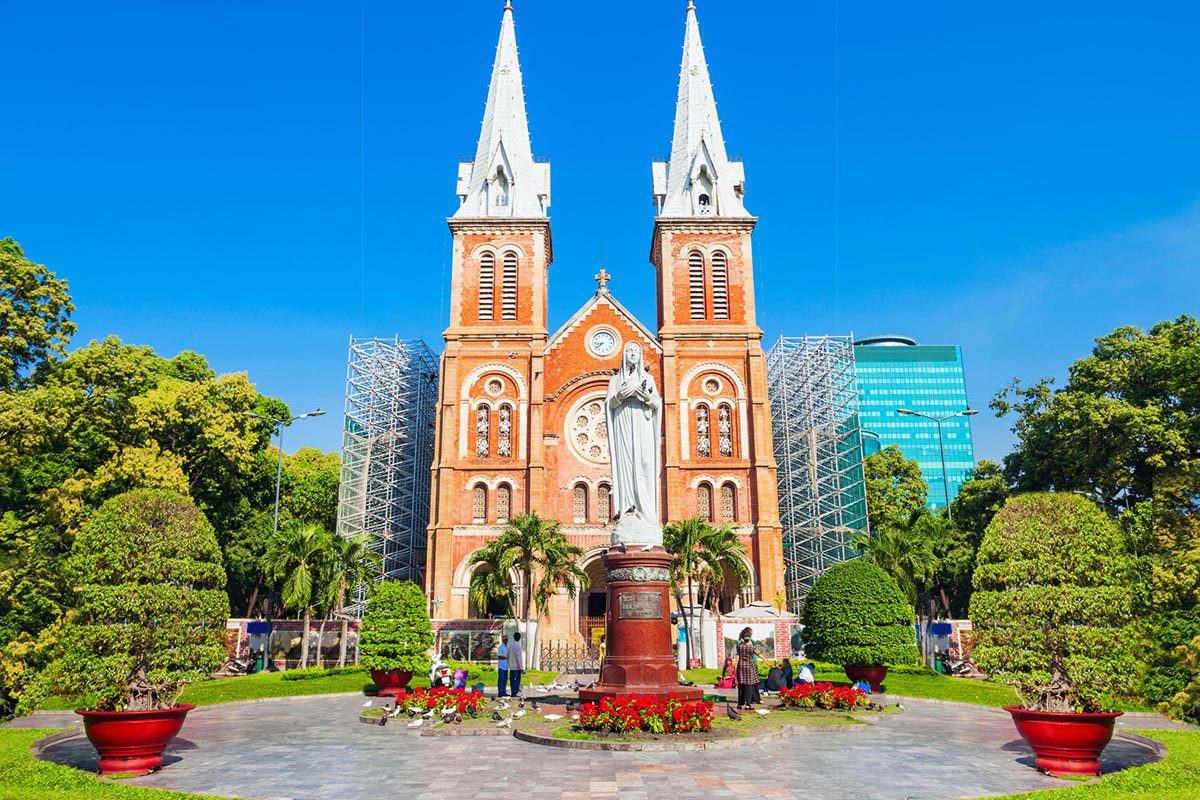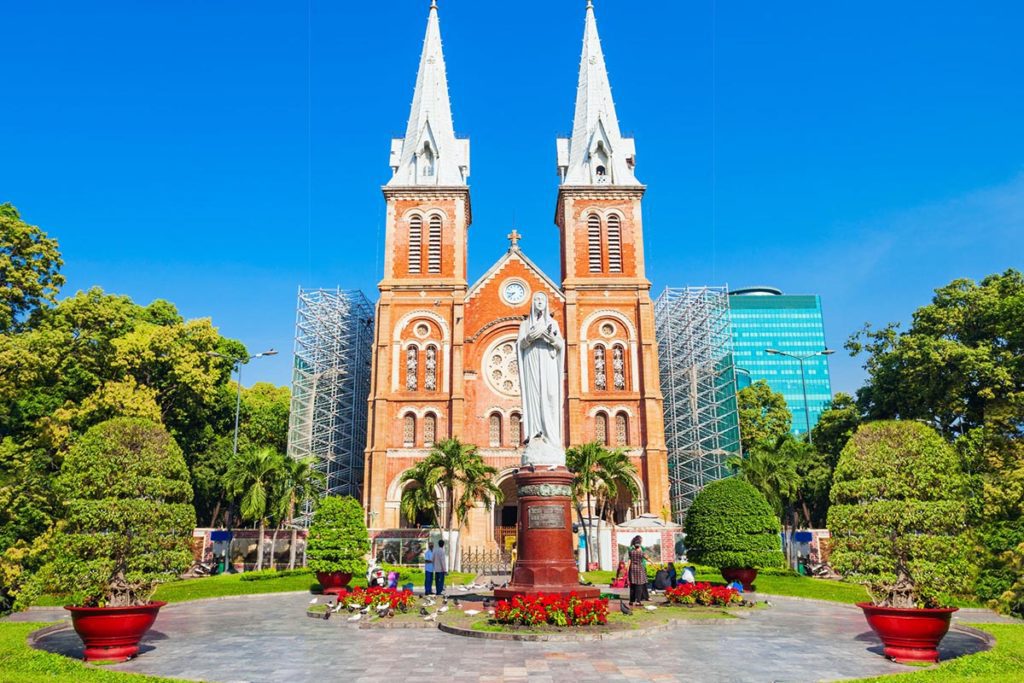 Notre-Dame Cathedral Basilica of Saigon
The scenic areas of Ho Chi Minh City
The historic center (district 1)
District 1, nicknamed "The Historic Heart" of Ho Chi Minh City, is a true hub of urban vitality and colonial heritage. Exploring its bustling streets immerses you in the vibrancy of everyday Vietnamese life. The French colonial buildings bear witness to the country's colonial past and add an elegant touch to the region's architecture.
Among the must-visit attractions in the area, Nguyen Hue pedestrian street stands out as a popular meeting place for locals. Lined with magnolias and fountains, this promenade offers an authentic experience in the heart of city life, with many cafes and street performances to discover.
District 1 is truly the pulsating soul of Ho Chi Minh City, where past and present harmoniously coexist, providing visitors with a captivating immersion into the history and culture of Vietnam.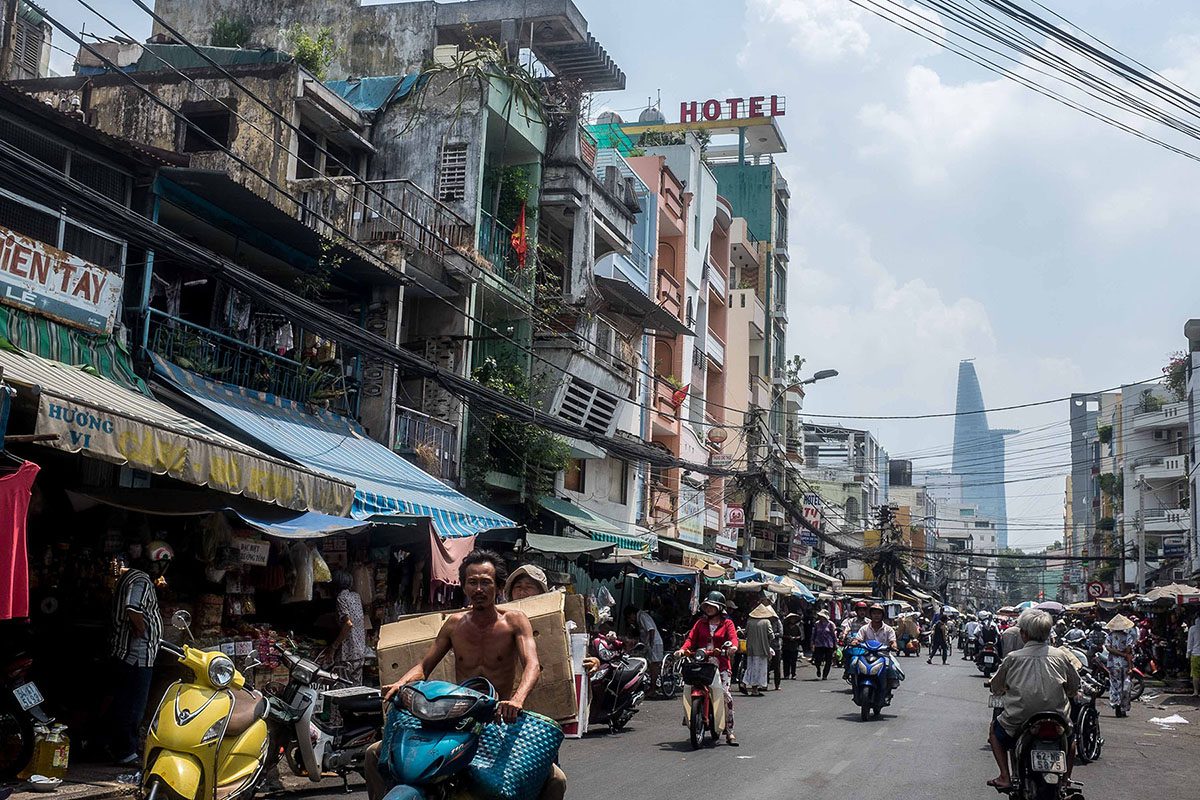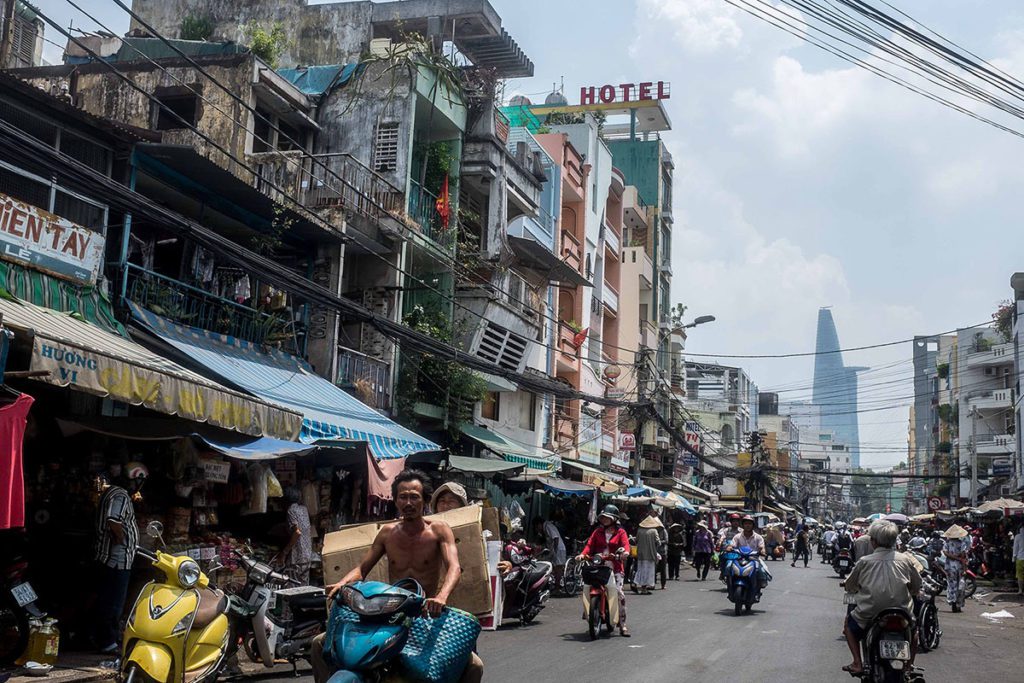 Street of District 1.
Chinatown (Cholon)
Chinatown, also known as Cholon, offers a captivating immersion into the authentic Chinese atmosphere at the heart of Ho Chi Minh City. This vibrant district transports you into a world of colorful temples, lively markets, and picturesque alleyways. Explore beautifully adorned temples and pagodas that bear witness to the enduring Chinese cultural influence spanning centuries. A visit to the Thien Hau Temple is a must, an outstanding structure dedicated to the goddess of the sea, revered by the local Chinese community. This temple is an architectural masterpiece adorned with sculptures and traditional decorations, creating a mystical and serene ambiance.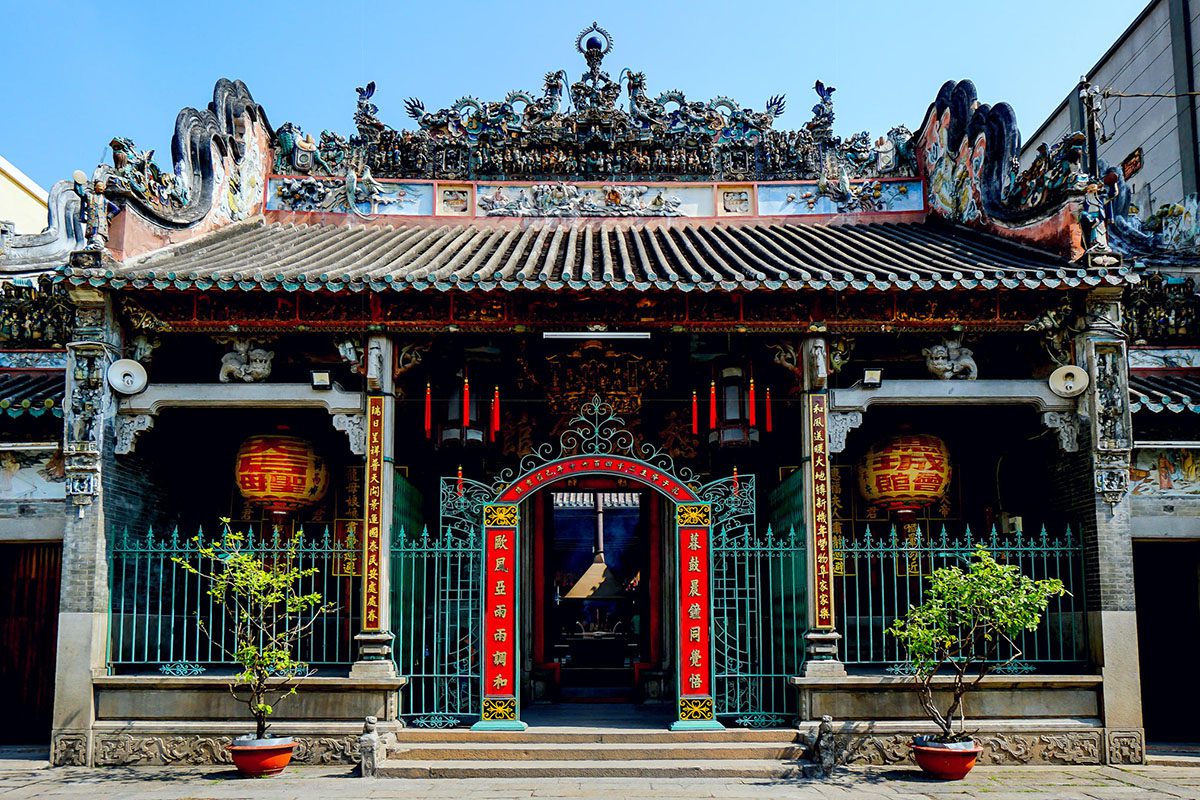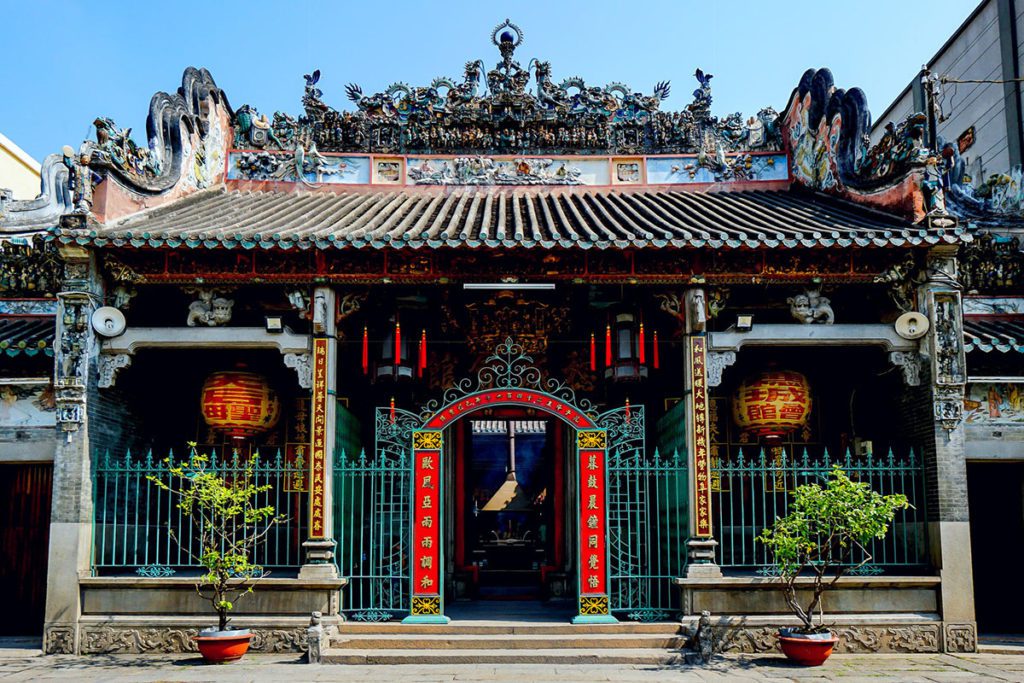 Thien Hau temple in Cholon
For a memorable culinary experience, savor traditional Chinese cuisine at local restaurants, such as phá lâu, where the exquisite flavors of China are beautifully recreated. Chinatown is a true cultural and gastronomic treasure to explore during your journey in Ho Chi Minh City.
For an artistic discovery
Hô Chi Minh City Museum of Fine Art
The Ho Chi Minh City Museum of Fine Art  exhibits an extensive collection of Vietnamese and foreign artworks, spanning from the past to the contemporary era. Visitors will have the unique opportunity to explore the richness and diversity of Vietnamese culture through paintings, sculptures, and craft objects. Masterpieces from different artistic movements testify to the evolution of art in Vietnam over the centuries. Roaming through the museum's galleries, travelers can truly delve into the soul of Vietnam, immersing themselves in the artistic expression of its history, traditions, and timeless cultural values. It's a rewarding cultural experience that will captivate art enthusiasts and those curious for new artistic discoveries.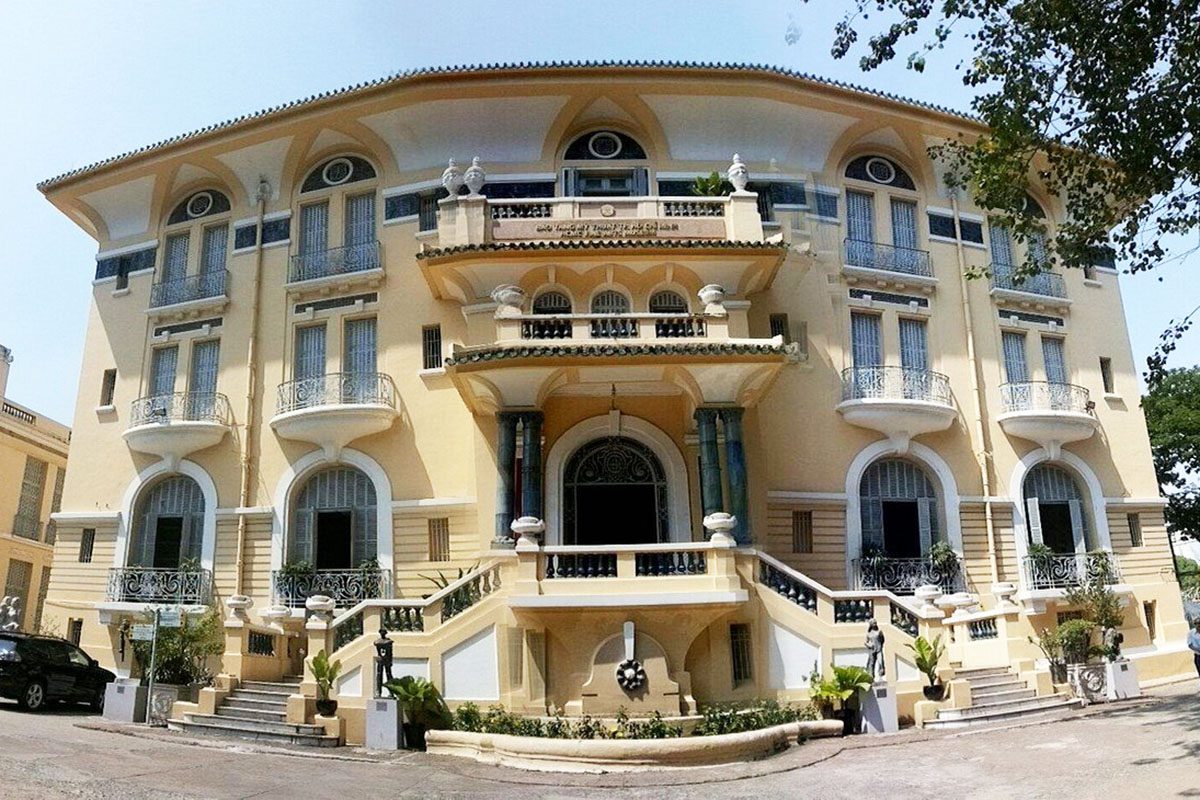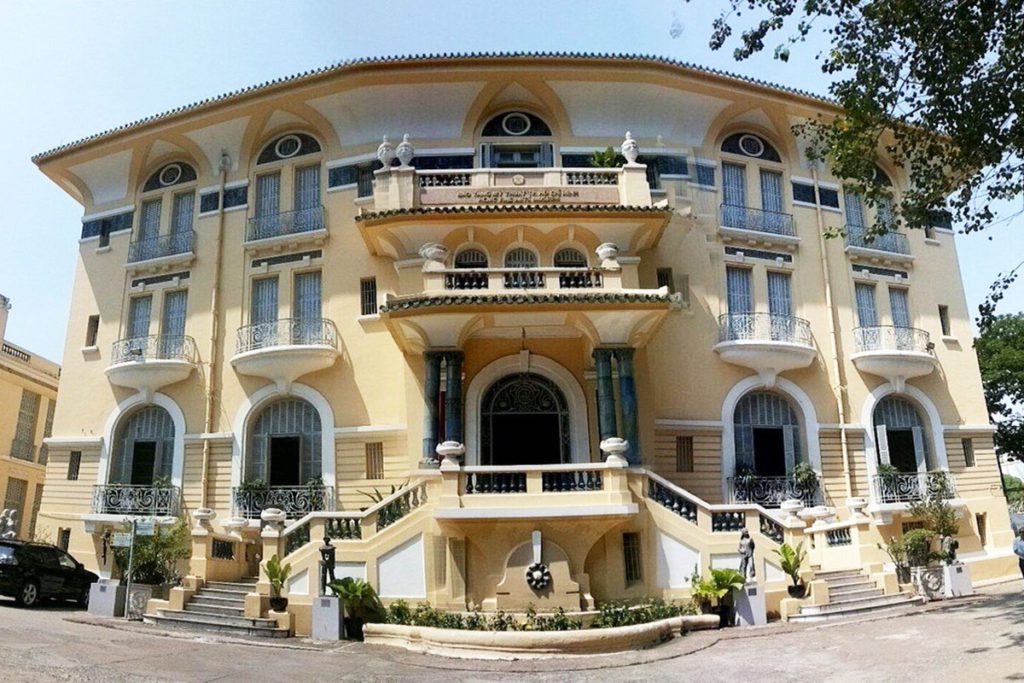 Entrance of the Museum
Saigon Opera House
The Saigon Opera House, an architectural gem in French style, is a must-visit for art and culture enthusiasts in Ho Chi Minh City. With its elegant facade, imposing columns, and refined details, the Opera House is a visual spectacle in itself. But that's not all! Inside, a diverse program of shows and cultural events is regularly organized, ranging from ballet performances to operas and classical music concerts. An evening spent at the Saigon Opera House is an unforgettable experience that will transport you back in time while celebrating art and creativity in this dynamic city in Vietnam.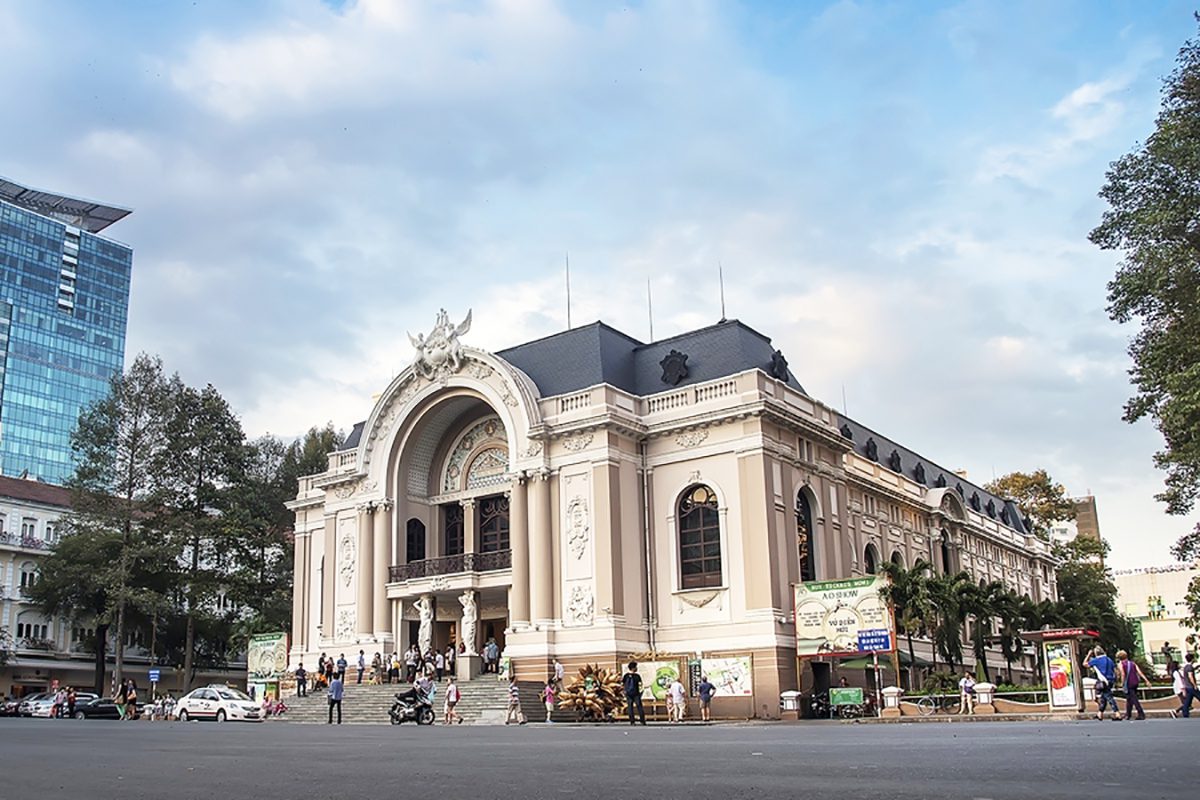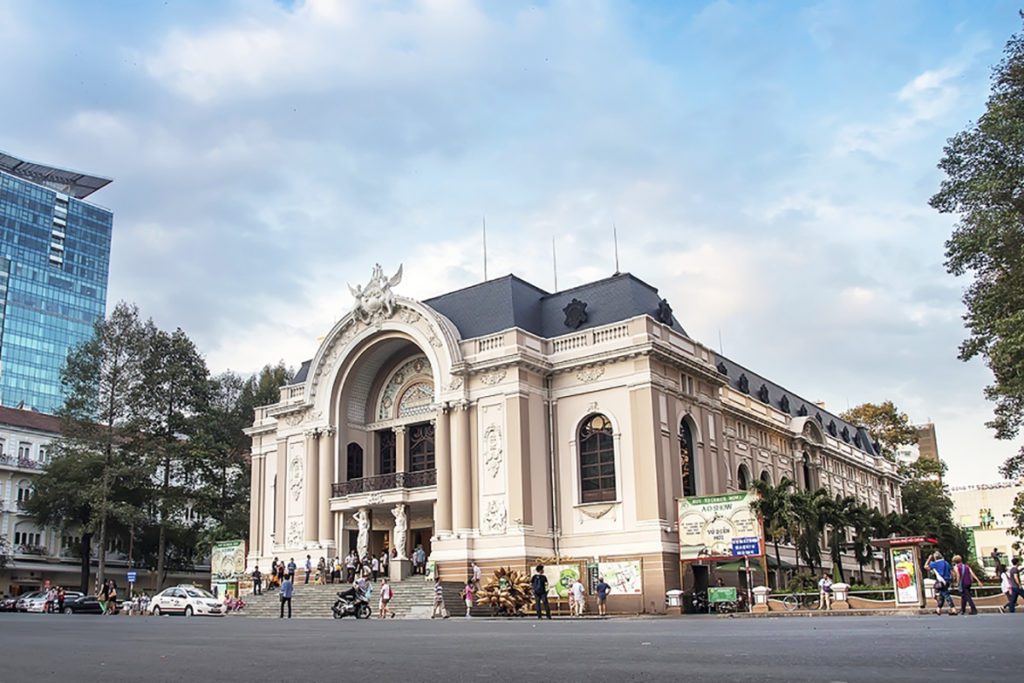 Saigon Opera House
For a culinary discovery
Ben Thanh market
Ben Thanh Market, a true emblem of Ho Chi Minh City, reveals a lively and vibrant atmosphere. Considered the city's most famous market, it offers an unforgettable experience to visitors. Strolling through its colorful aisles, one discovers an abundance of Vietnamese specialties, exotic fruits, and delicious street food. It's the perfect place to taste Vietnam's culinary delights while immersing oneself in the local culture. Ben Thanh Market is a must-visit for travelers seeking an authentic and flavorful experience in the heart of Ho Chi Minh City.
Among the typical dishes, you can taste:
Cơm Tấm: Also known as "broken rice," it is a rice dish composed of broken rice grains with various accompaniments such as grilled pork, shrimp, eggs, and vegetables.
Hu Tieu: A rice noodle soup with various ingredients such as seafood, pork, shrimp, or chicken.
Bun Thit Nuong: A dish of cold rice noodles topped with grilled pork, peanuts, vegetables, and fried spring rolls.
Cơm Chiên Dương Châu: A fried rice dish with shrimp, pork, eggs, and vegetables.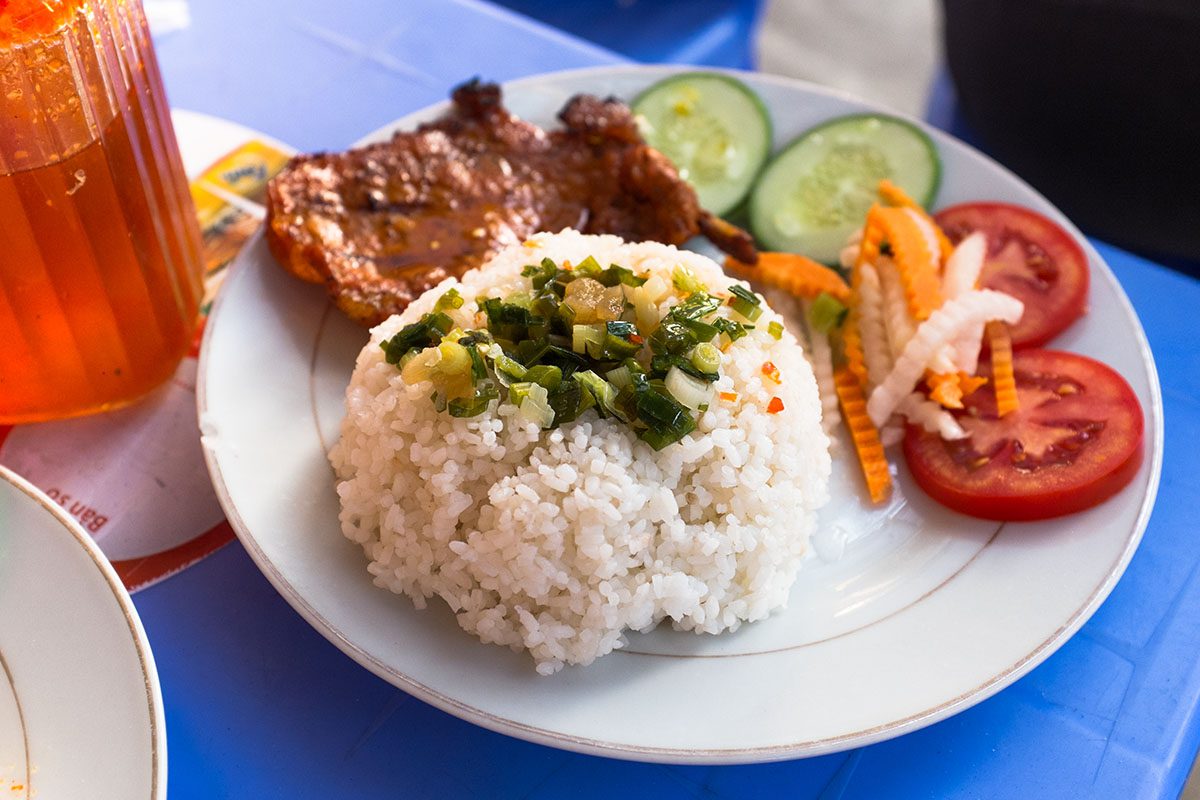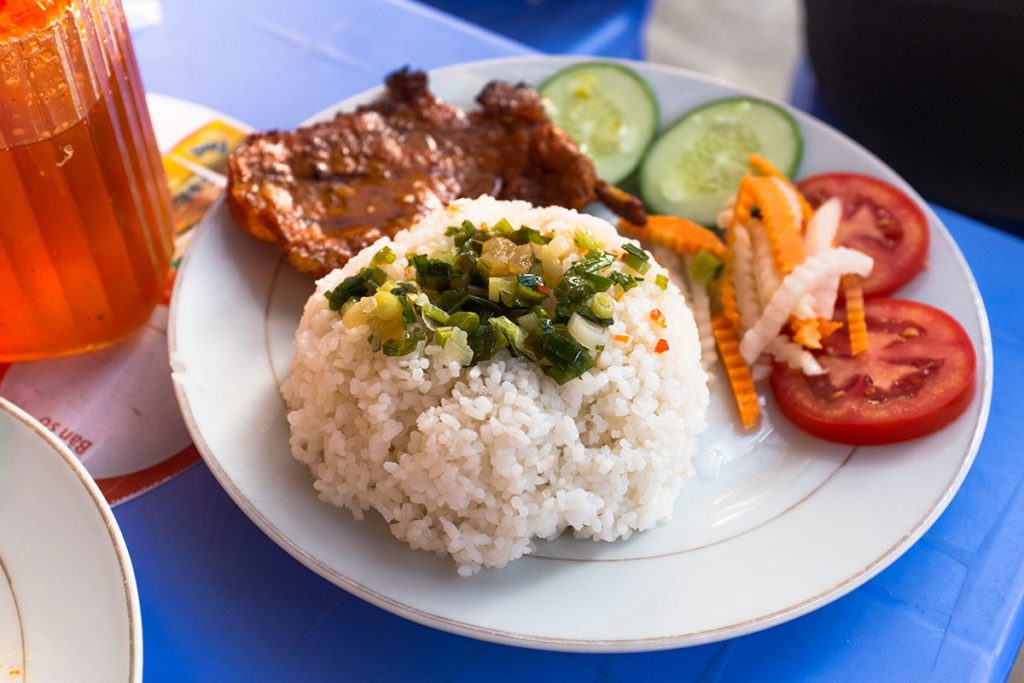 Cơm Tấm, speciality of Ho Chi Minh City
Enjoy a cuisine course 
If you are a food enthusiast, do not miss the opportunity to learn how to cook traditional Vietnamese dishes during your stay in Ho Chi Minh City. The city offers numerous options for cooking classes, where you can uncover the secrets of local cuisine directly from experienced chefs. From fresh spring rolls to the famous pho soups, and delightful seafood dishes, you will learn to prepare a variety of tasty dishes that contribute to the worldwide reputation of Vietnamese cuisine. These classes provide a rewarding experience, allowing you to bring a piece of Vietnamese culinary culture home and share these delights with your loved ones.
We recommend visiting the Saigon Culinary Art Center, also known as Mai Home. They offer an introduction to Vietnamese cuisine, teaching the preparation of an appetizer and two typical dishes. The price is 35 euros per person.
For enjoying a relaxing or fun moment
Tao Dan park
Tao Dan Park (Vietnamese: Công viên Tao Đàn) is an urban park located in the 1st district of Ho Chi Minh City, just behind the Independence Palace. It is one of the largest parks in the city, covering 10 hectares. The park provides an oasis of tranquility in the midst of the hustle and bustle of Ho Chi Minh City. It is a perfect stop to catch your breath while exploring the bustling metropolis.
Note that a portion of the park will be used for the Tao Dan station of Ho Chi Minh City's Metro Line 2. The park formerly housed a bird park that attracted bird enthusiasts, but unfortunately, this is no longer the case today.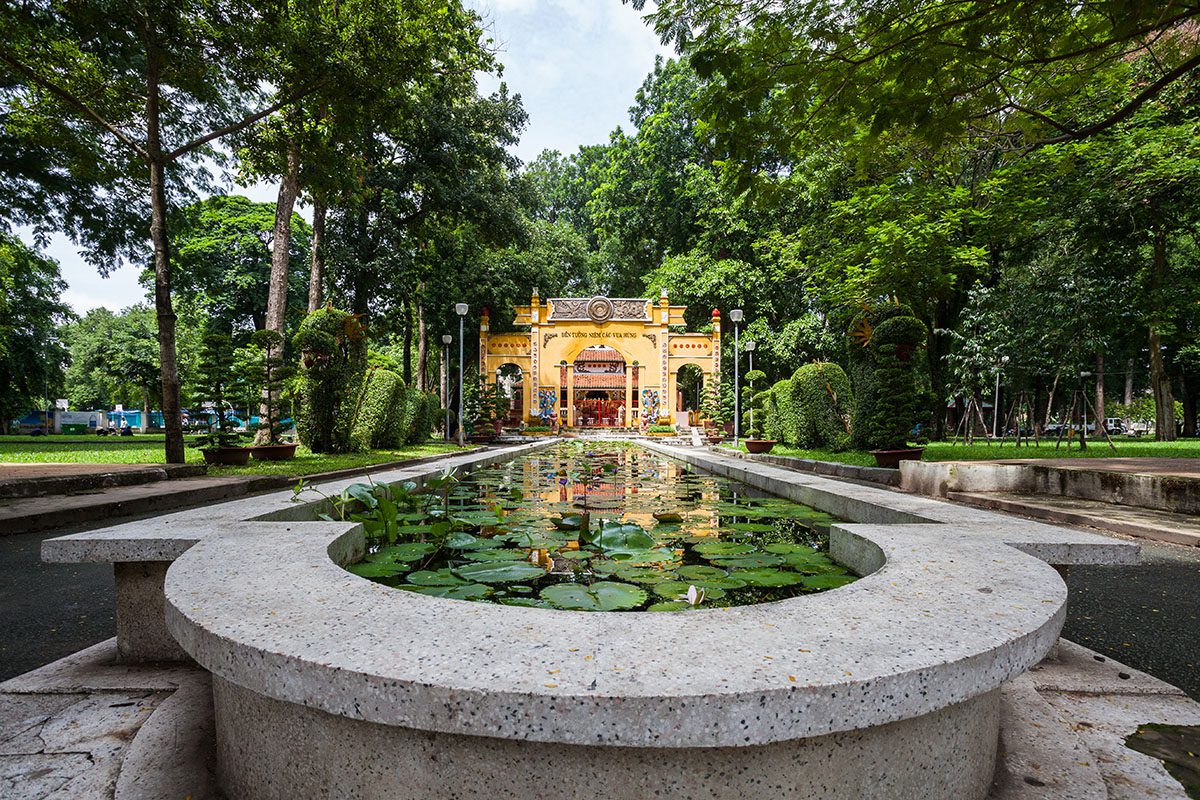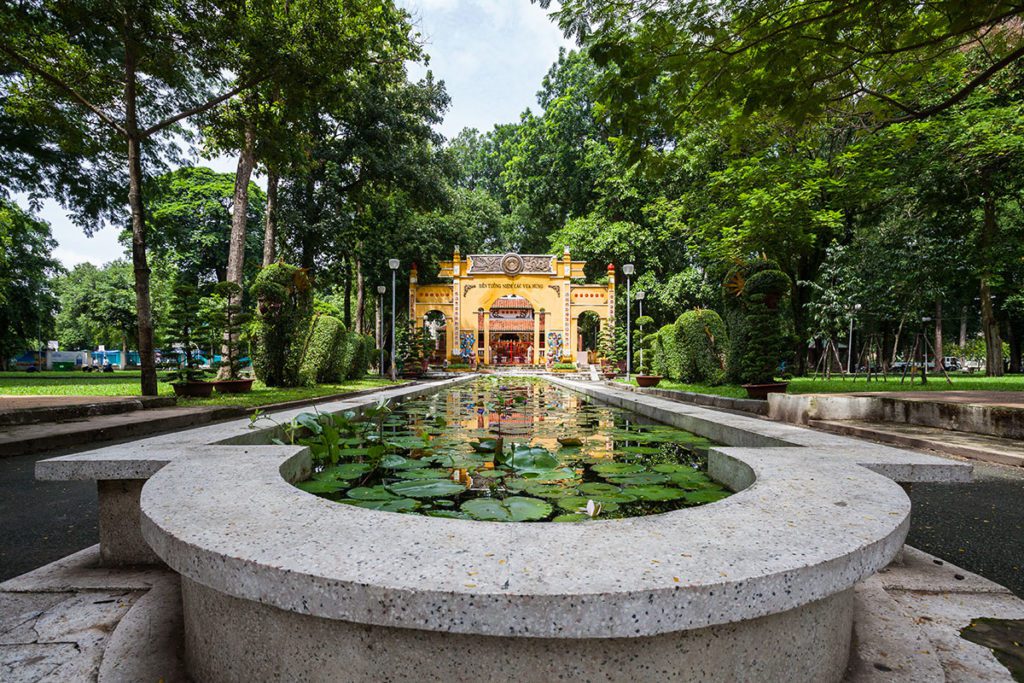 Tao Dan park in Ho Chi Minh City
Suoi Tien Cultural Amusement Park 
The Suoi Tien Cultural Amusement Park in Ho Chi Minh City is a unique amusement park that combines entertainment with Vietnamese culture. Offering a multitude of activities, this park is a true gem for visitors seeking adventure and cultural discovery. The park caters to a broad and diverse audience. Families with children will find numerous attractions suitable for the little ones, such as rides, playgrounds, and interactive shows. However, enthusiasts of Vietnamese culture and traditions will be delighted to explore exhibitions and performances that showcase the country's rich history and customs. Thrill-seekers can enjoy roller coasters and high-speed attractions.
The price per person is 50,000 VND (2 euros).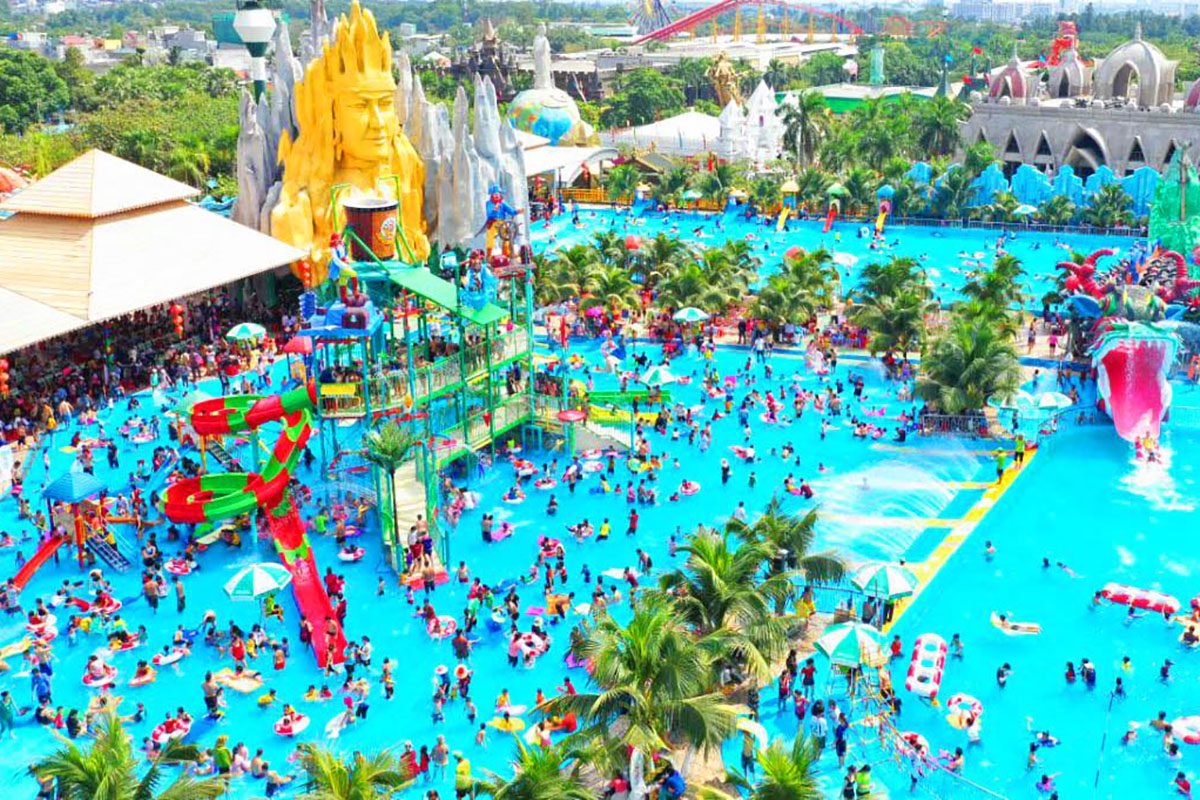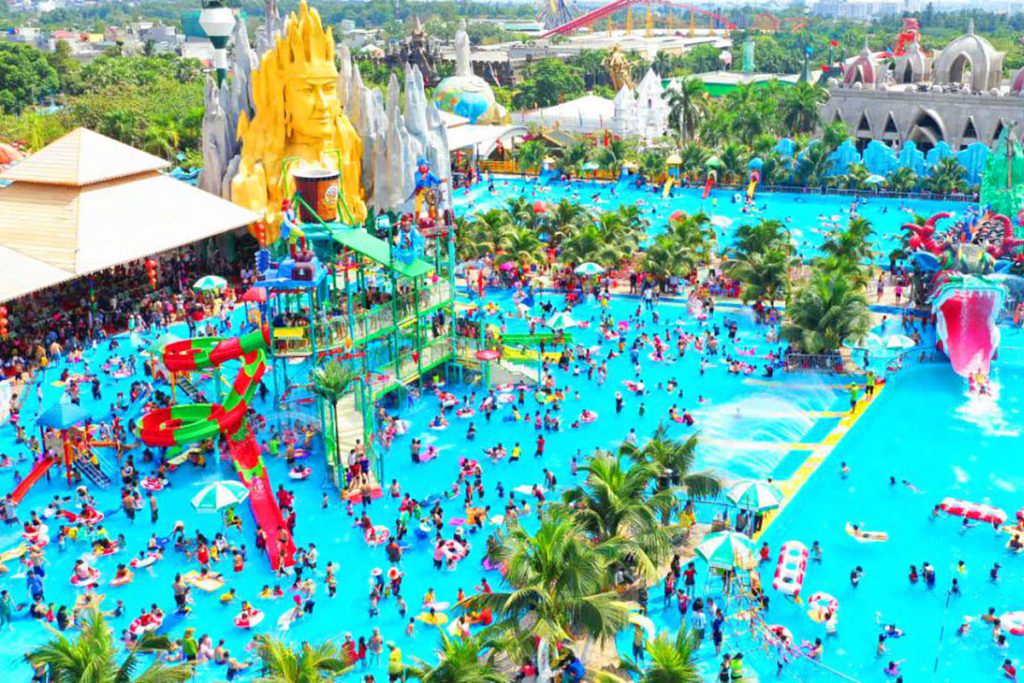 Swimming pool at the Suoi Tien Park, Ho Chi Minh City
Cruise on the Saigon River 
An evening cruise on the Saigon River is a magical experience that allows you to admire the sparkling lights of Ho Chi Minh City from a completely different perspective. This must-try recommendation offers a unique view of the iconic buildings lining the riverbanks. You can choose from various cruise options, ranging from romantic excursions on traditional boats to luxurious yacht cruises.
Onboard, you can enjoy a pleasant atmosphere, sometimes accompanied by traditional performances, local musicians, or delicious meals. This unforgettable experience will give you a new perspective on the city, creating enchanting memories that will stay with you.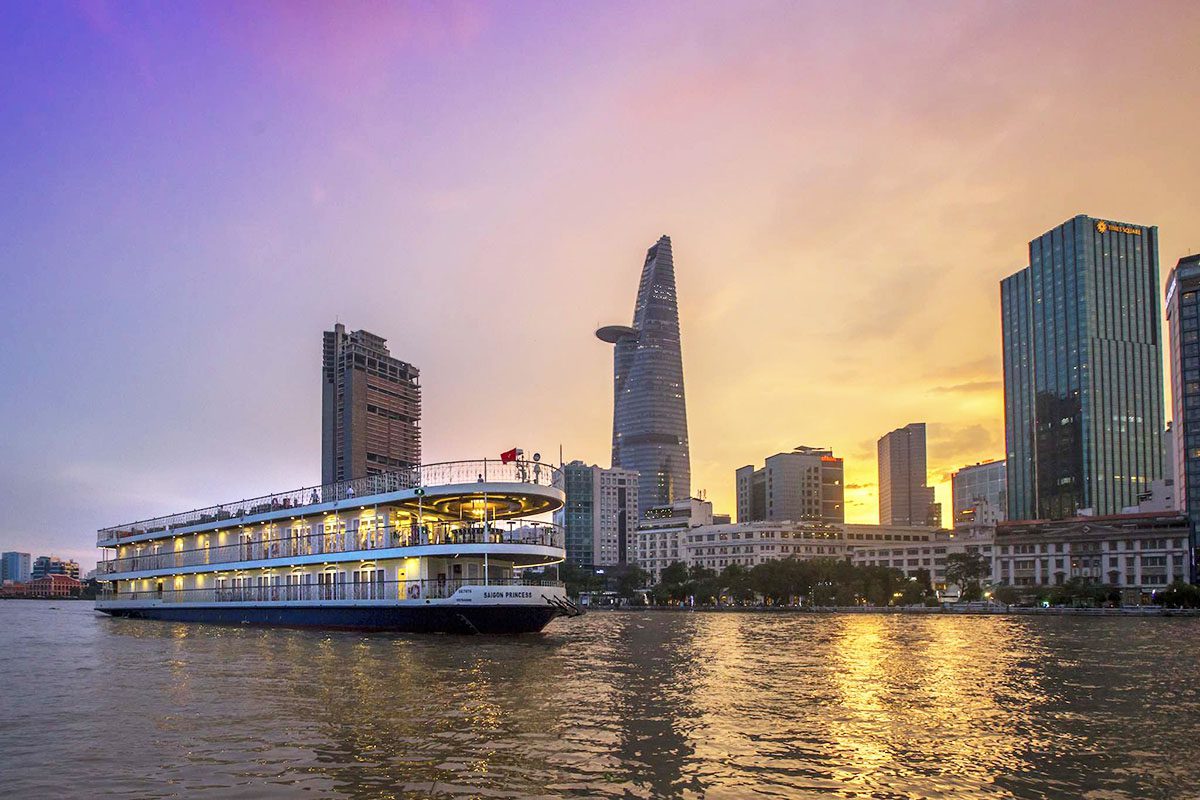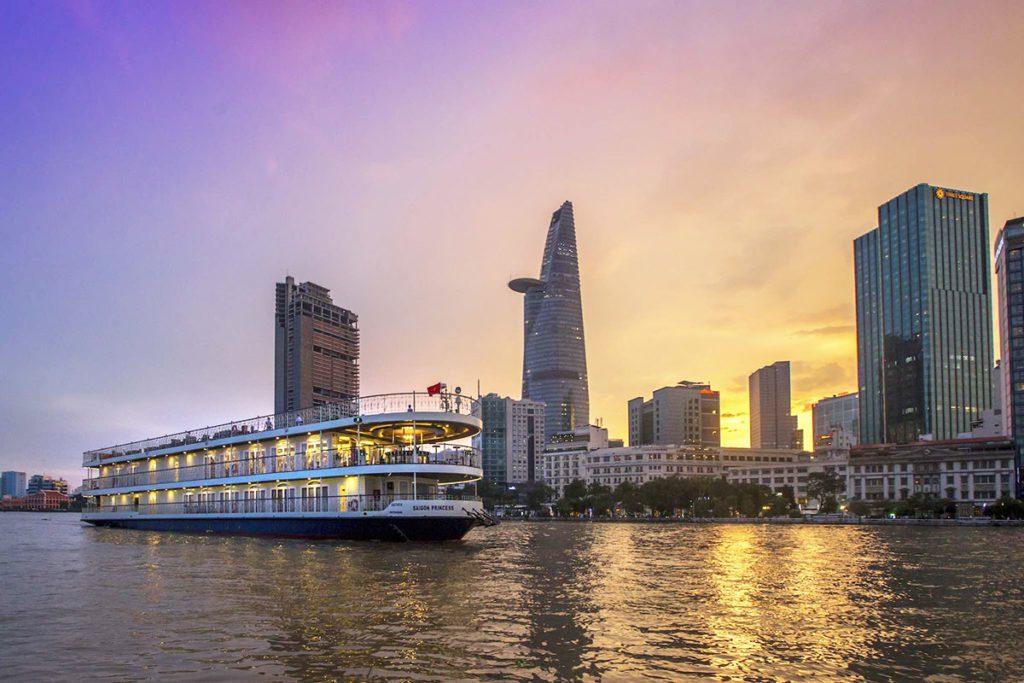 Cruising boat on Saigon River
Ho Chi Minh City is truly a fascinating destination filled with historical, cultural, culinary treasures, and unforgettable moments of relaxation. From the majesty of the Reunification Palace to the lively atmosphere of Ben Thanh Market, and the elegance of Notre-Dame Cathedral Basilica of Saigon, each highlight in this city offers a unique and enriching experience. Picturesque neighborhoods like District 1 and Cholon will immerse you in the essence of Vietnamese city life, while museums and the Opera House allow you to explore the history and creativity of Vietnamese culture. Finally, moments of relaxation in Tao Dan Park or the Suoi Tien Amusement Park, along with evening cruises on the Saigon River, bring a perfect balance between urban excitement and the serenity of a quiet, tranquil moment.
As you explore these highlights, you will be captivated by the diversity and richness of Ho Chi Minh City, creating lasting memories of your journey. Whether you're passionate about history, culture, cuisine, or simply seeking moments of relaxation, this dynamic metropolis in Vietnam is sure to enchant you at every step of your trip. So, get ready to uncover the hidden treasures of Ho Chi Minh City and embark on an unforgettable travel experience in this extraordinary destination.
Feel free to contact us to organize your trip.